Product quality & Finishing
Products are delivered ex works. Flash removal is being done manually by cutting. This can lead to minor irregularities on the product surface.
Important measurements and tolerances need to be specified during the quotation request. For more information, please consult our PRIM delivery specifications. P3D cannot be held responsible for deviations of critical dimensions or tolerances that are specified after production.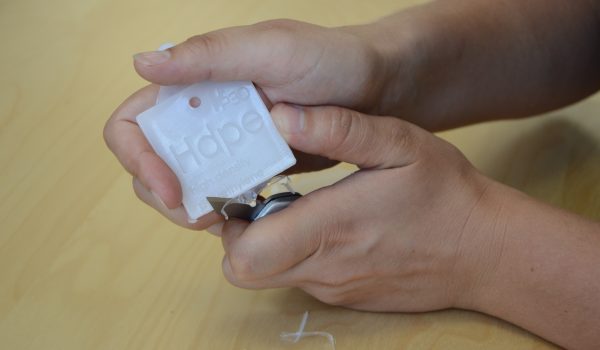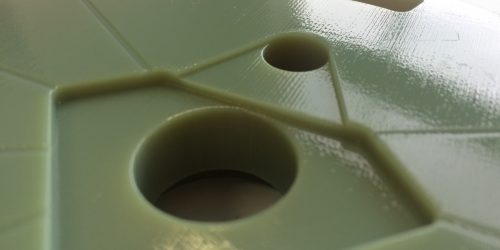 Product surface
The 3D-printing lines in the PRIM molds cause the injection molded product surfaces to have a slight ridge of 300 micron (as shown in the picture to the right).
P3D offers the option to treat the surface of the PRIM mold and give it a matt finish, which reduces the visibility of the printing lines.
  Additional services
In collaboration with Promolding BV., P3D can offer you, next to PRIM, the following services:
Assembly
Finishing: tapping, drilling
Measuring of products
Product development in collaboration with P3D and/or Promolding BV.
Mass production (5000+) of your product by Promolding BV.
Please contact us at welcome@p3d-prim.com.