What products are fit for PRIM prototyping?
PRIM is suitable for first or small product series. Whether a product is suitable for PRIM depends on a number of factors:
Main dimensions & product geometry
Batch size
Material
Tolerances
Special requests (2K, post-processing, inserts, etc.)
PRIM is a new, exciting technology with boundaries which we continue to explore. Therefore we are always interested in challenging projects!
  Material, product geometry and batch size
P3D produces small batch sizes. In some cases it is possible to create a multi-cavity mould to produce series up to a 1.000 pieces.
The amount of products one PRIM-mould can produce depends on a variety of factors. The material and geometry of the product are factors which can be directly influenced by your design.
Read our instructions on modelling an injection mouldable product at the bottom of this webpage.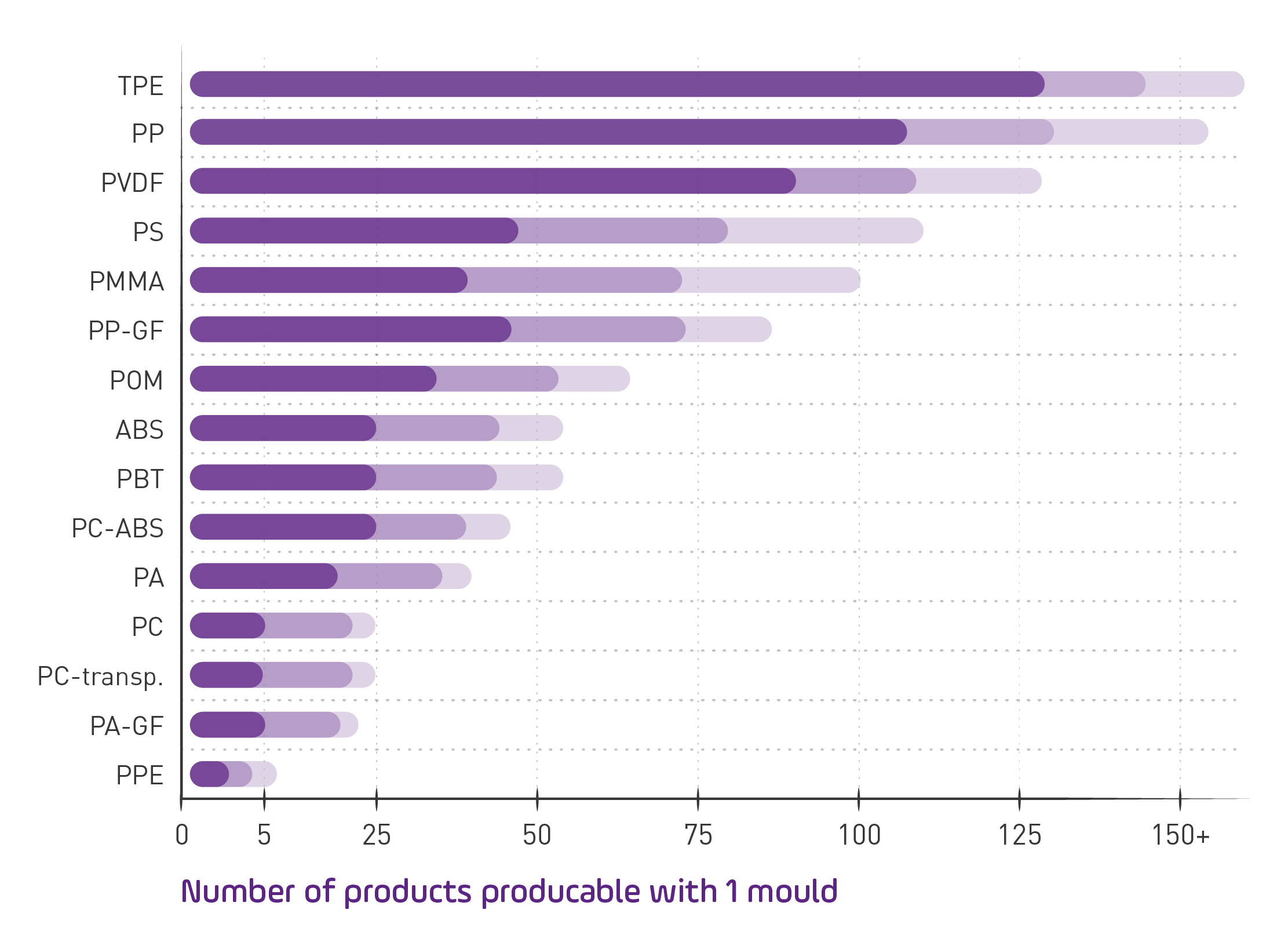 Cost calculation
The cost of a PRIM-product depend on:
Batch size
Product geometry
Required amount of moulds
Injection moulding material
Optional: engineering or product finishing
  Product file specifications
Check if your product meets the following specifications:
Maximum dimensions for PRIM-products:  200*190*70 mm.
Required file format: STEP, Parasolid of SolidPart.
PRIM design guidelines: See below.
Critical tolerances & dimensions: Indicate critical dimensions while doing the request, for example measurements that are essential for the functioning of the product.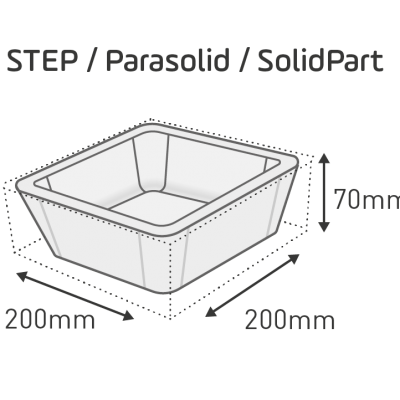 Design guidelines
Maximum dimensions for PRIM-products: 200*190*70 mm.
Draft angles: Product surfaces with a 90 degree angle to the direction of draft, require a minimum draft angle of 1 degree (preferably larger). This is particularly important for large surfaces and cavities in the product.
Wall thickness: The minimum/maximum wall thickness depends on the chosen injection moulding material. For more information, see table on the right
Changes in wall thickness & volumes: Try to limit sudden changes in wall thickness since these changes can cause problems during production. Large volumes can cause shrinkage and sink marks. It is therefore recommended to design products with a gradual change in wall thickness and/or shell the product to create even wall thicknesses.
Height: For the maximum height of a wall, use a 1:3 ratio (wall thickness : height)
Height & radii: Round all corners with a minimum radius of 0,5mm.